Ngweshla and Masuma Dam picnic sites, Hwange
Any regular visitor to Zimbabwe's Hwange National Park who's been in the last couple of years will tell you that nothing much about the infrastucture has changed – even if it needs it. You won't find anything classy about any of the main camps, places that once buzzed with the sound of happy holidaymakers but now stand virtually empty for large chunks of the year. Thankfully, this isn't true for all of Hwange – there are still a couple of places within its fenceless boundaries that you need to book way in advance if you want to stay. They're Hwange's picnic sites, and they're the kinds of places where incredible things happen all the time.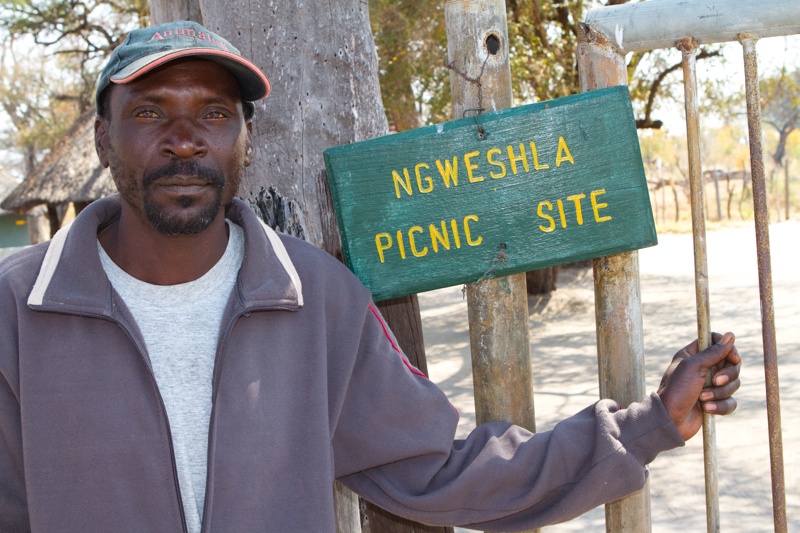 The picnic site attendants make sure you always have wood and hot water.
Hwange's picnic sites are unique in that, although anyone from any camp can stop by during the day for coffee, breakfast, or to visit the loo, those who have booked to do so get to stay the night. It might not sound like the ideal set-up, but once you've had a taste of these exclusive campsites it's easy to see what all the fuss is about.
There are a few of them scattered throughout the park, but our favourites are without a doubt Ngweshla and Masuma Dam.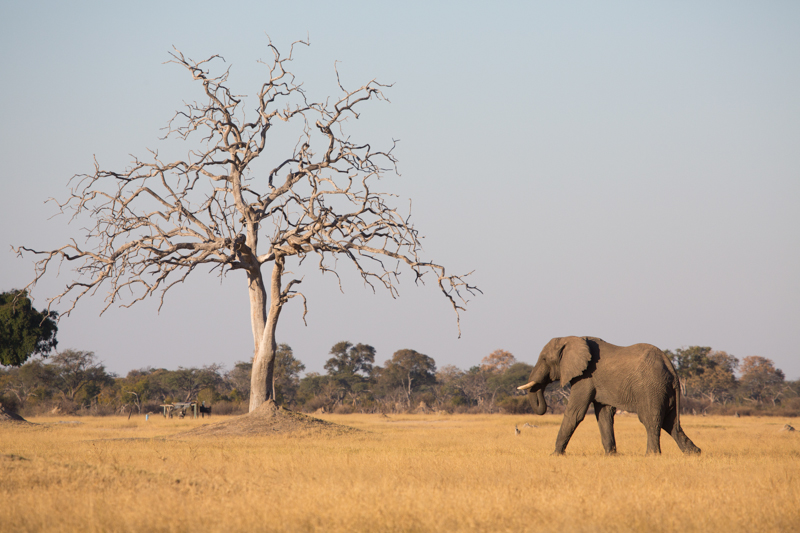 The landscape around Ngweshla is open and studded with massive leadwood trees.
Ngweshla picnic site is slap-bang in the middle of some of Hwange's best game-viewing areas on the park's eastern boundary. Flat, open veld with a small pan or two interspersed with dense thickets and wooded glades all attract a great variety of prey animals. Predators are never far behind, and the guides from the neighbouring private lodges will tell you it's a great spot for lions, leopards and cheetahs. Overnighting right there in the middle of it all, you've got every sighting to yourself for the first and last hour or so of every day. Although Ngweshla's surrounding fence, if you think of it as a barrier to keep wild animals out, is a joke, it's quite satisfactory if you consider it a boundary to keep campers in, and it's one of the few places in the park with ablutions that have seen a complete makeover.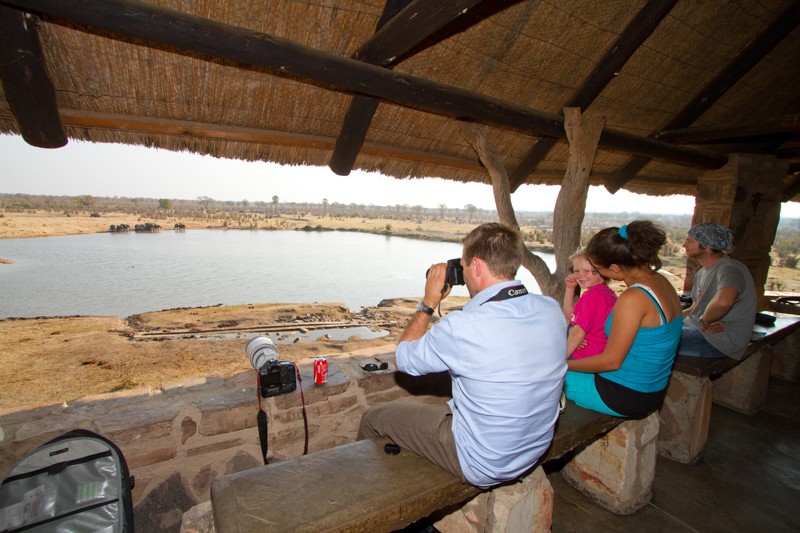 At Masuma Dam you wait for the game to come to you.
Masuma Dam, further west, is a lot more basic and isn't in prime gamedrive territory, but that's alright because you'll never want to leave camp anyway. Perched on a south-facing rise overlooking the water is a hide with a 180 degree elevated view of the comings and goings of game from sunrise to sunset – longer if you plan your trip around a full moon. In the dry season, elephants by the hundred make their way down to quench their thirst, but everything from sable antelope and roan, to wild dog, lion, and cheetah have been seen at or just beyond the water's edge. At Ngweshla you've got an excellent chance of finding magic, but Masuma's the place to relax in a hammock and let the magic find you – both have their own unique charm.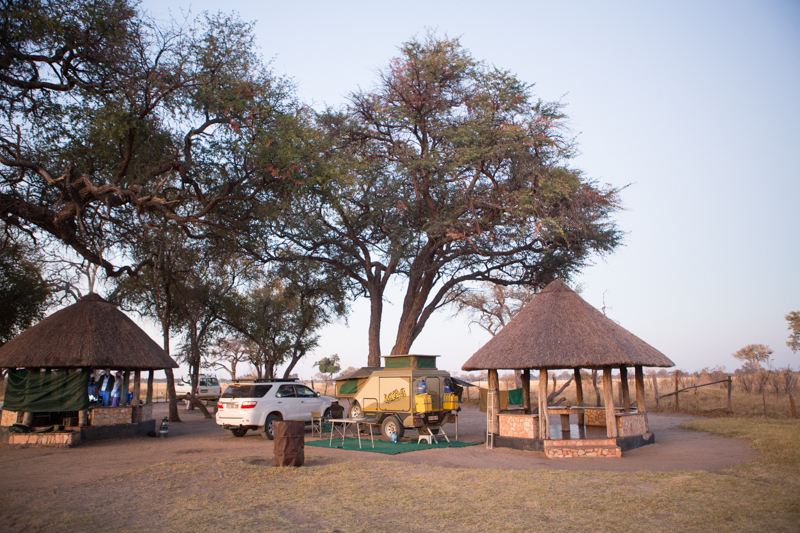 Two small thatch gazebos provide welcoming shade in Ngweshla picnic site.
You won't get five-star lodge-type service from the picnic site attendant (they usually live there alone for months at a time), but he'll see to it that the bathrooms (such as they are) are clean, you've got enough firewood, and that the donkey-boiler is going strong for a hot shower. It's somewhat luxurious for a wilderness camp in the middle of a run-down Zimbabwean park, and for the price of some food, a few dollars, and perhaps a couple of old T-shirts, it's really a bargain.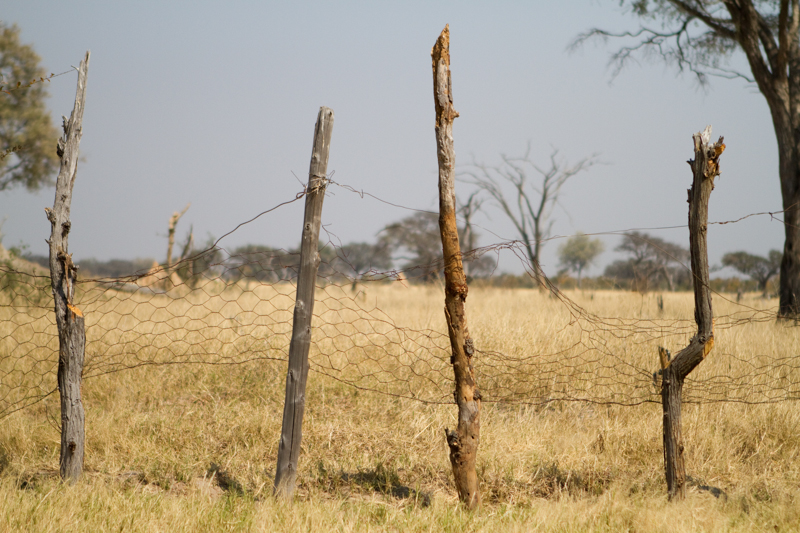 Ngweshla's fence has certainly seen better days.
At the end of the day, experiences link back to expectations. Hwange National Park and it's popular picnic spots might be a little rough around the edges, but if you're open to the incredible, it's easy to spot the diamonds in the rough.

The open terrain around Ngweshla makes it easy to spot animals.
Photography
The wildlife photography opportunities in Hwange are simply out of this world. You'll probably use all your lenses here – wide angles for panoramic views at places like Masuma Dam, midrange lenses (like a 70-200mm) for the many relaxed animals that pose right next to the car, and longer telephoto lenses (300mm +) for animals drinking on the far side of the dams and pans.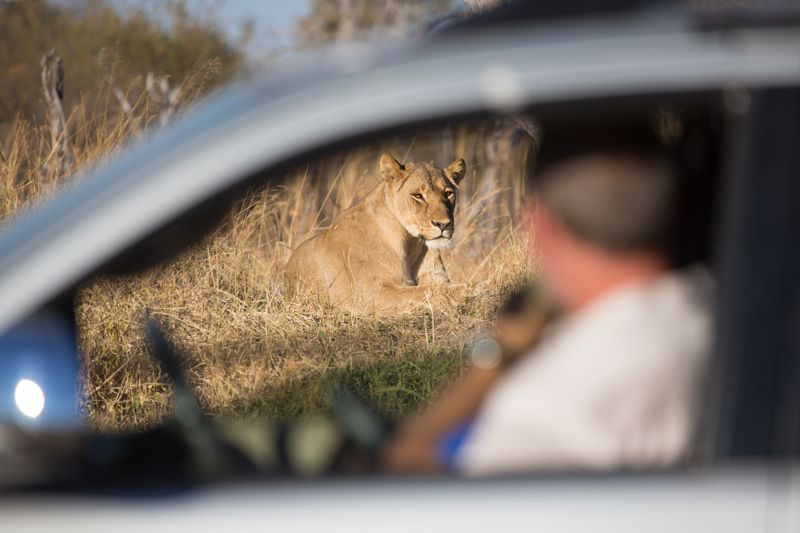 You can count yourself unlucky is you don't see lions at Ngweshla.
If I want to go:
Where?    Hwange lies in the north-west corner of Zimbabwe on the main road between Bulawayo and Victoria Falls. The easiest access point is through Pandamatenga Border Post in Botswana, just over a hundred kilometres south of Kasane. The border post is tiny, extremely quick to get through and takes you almost directly into the western corner of the park.
When?    Hwange is at its most beautiful after the summer rains (March and April), but during this lush period the waterholes become much less productive than during the dry winter months (June to October). If you plan to stay at some of the more popular campsites like Masuma Dam or Ngweshla during the dry season, you will have to book a long way in advance.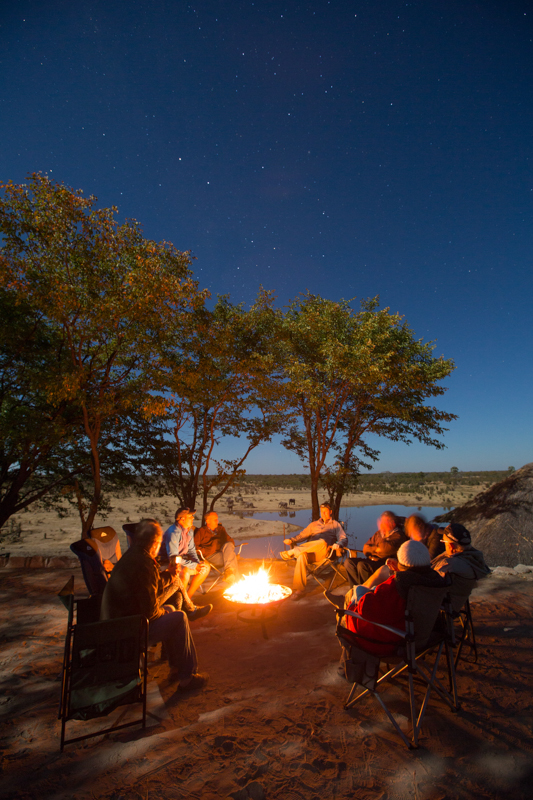 Camping at Masuma Dam during full moon is an unbeatable experience. 
Road conditions:
Dirt roads in the park are in decent condition, and the once terrible tar road between Main Camp camp and Masuma Dam is much better since it's been patched up with gravel. Even so, if you're driving this route, give yourself at least five hours if you're taking is slow.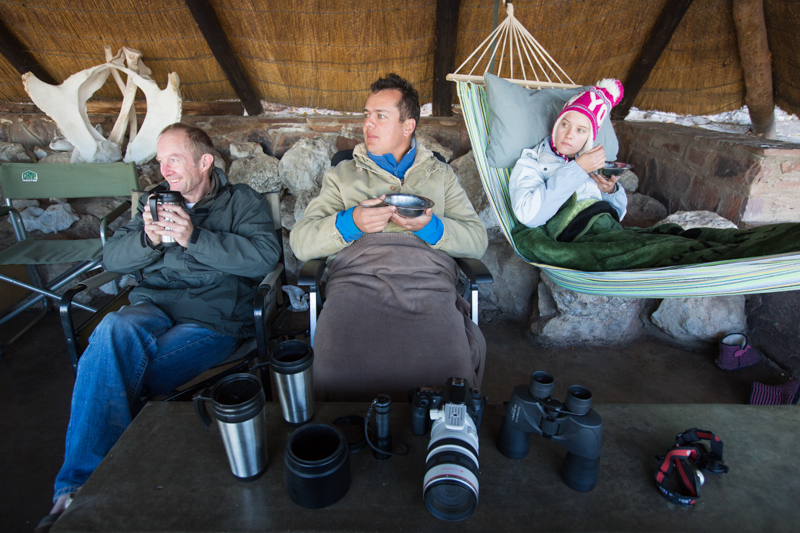 Don't forget to bring your hammock to Masuma Dam.
Bookings:
Send an e-mail with your enquiry to bookings@zimparks.co.zw. If you don't get a response within a week, e-mail Christina Mhuriro directly at cmhuriro@zimparks.co.zw. Bookings usually open a year in advance and that's when you'll need to send an enquiry if you want to stay at popular places like Masuma Dam or Ngweshla.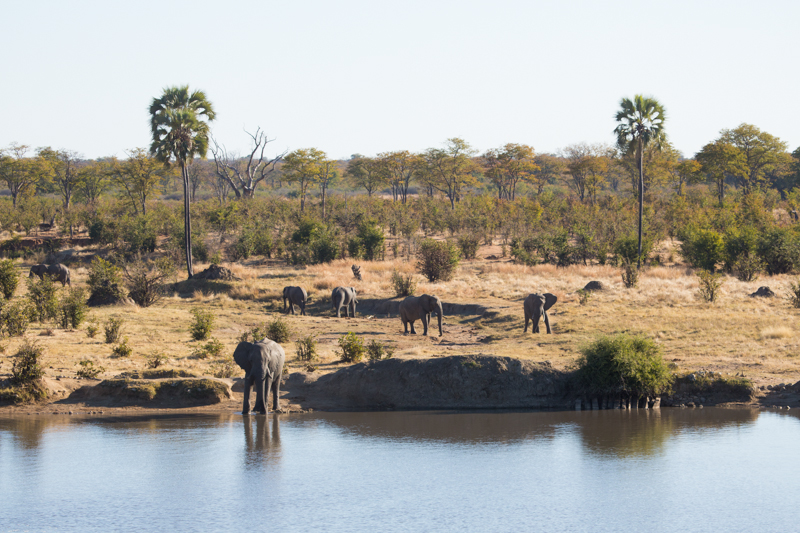 During the late dry season you will see hundreds of elephants drinking at Masuma Dam.
You should know:
Visitors to the picnic sites need to bring their own drinking water and power sources, but wood is available.
Jackals and hyenas are likely to investigate your campsite in the night so don't leave anything you'll miss outside when you go to bed.
The camp attendants will probably tell you it's up to you how much to give them for the wood they supply, and some might ask for your leftovers if you have any. Old clothing and fresh fruit and vegetables are a great way to make them smile as well.