Zhiyun has revolutionised run-and-gun filmmaking with ergonomically designed handheld gimbal stabilisers. Unlike traditional camera stabilisers that are heavy and bulky, Zhiyun gimbals are compact and lightweight making them easy to travel with. With film-grade performance in motion sensitivity and precision control, Zhiyun is the best tool for capturing steady movements on action shots. The menu buttons are all accessible on the handle, allowing you to tilt, pan, zoom and track moving subjects single-handedly. Zhiyun gimbals give filmmakers more power over camera movement to create smooth and stable cine-style shots with high production value using their phone, mirrorless or DSLR cameras.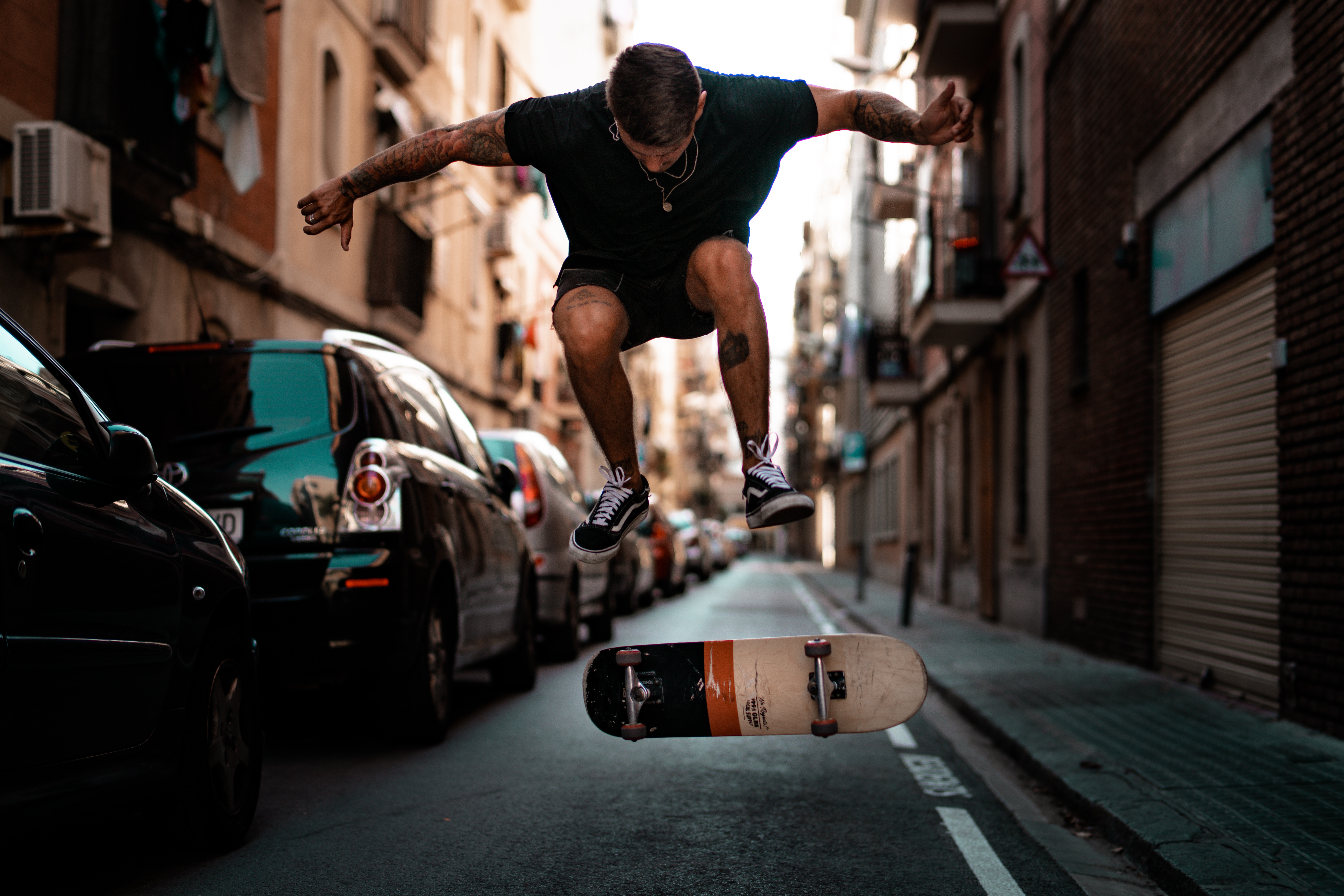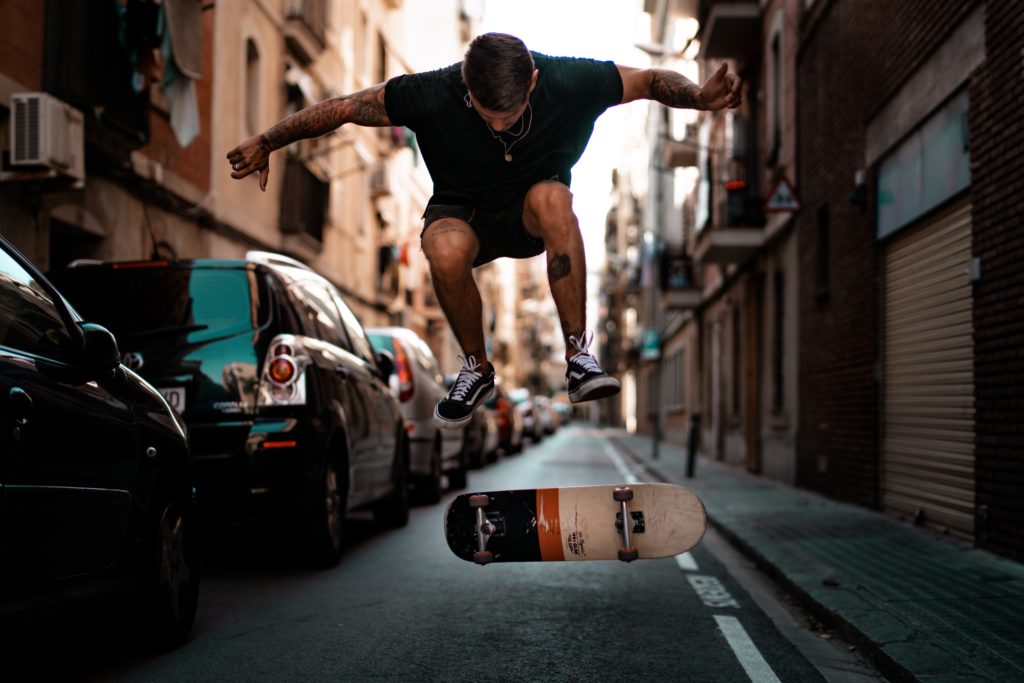 For smartphone filmmaking
Create smooth and stable video footage with just your phone anytime, anywhere. The Zhiyun Smooth 4 gimbal is the most convenient and affordable way to get started ideal for aspiring filmmakers.
Payload: 

The Smooth 4 supports phone cameras of up to 500 g in weight, which is plenty considering that the iPhone 8 Plus weighs around 200 g.

Control: 

With an integrated control panel, you won't even need to touch your phone: Control both the stabiliser and mobile camera directly with the hand wheel and hot-key buttons.

Located in the left side of the handgrip, the delicate hand wheel lets you zoom in for close-ups or achieve high-precision focus in real time. A button placed lower to the hand wheel's right-hand side lets you toggle between focus and zoom function, with a button light indicating zoom mode.

Features: 

Designed with a slider on its control panel and a trigger on its back, the Smooth 4 allows you to easily recognise and switch between different gimbal modes. Choose between 300º Pan-Following, Locking, full Following, or PhoneGo mode (which allows you to achieve amazing instant in-scene transition without post-processing) to adjust your level of axis control while shooting. Other premium features include 240º tilt and roll, time-lapse, motion-lapse, hyperlapse and slow-motion.

Battery runtime: P

owered by rechargeable Li-Ion batteries, the Smooth 4 lasts 12 hours. The battery indicator tells you how much power is left. A two-way charging USB-C port allows you to charge the stabiliser via a portable power source while the phone charges via the stabiliser, guaranteeing the longest operation time possible.

Mounting options: 

To get started, download the ZY Play app, slide your phone into the gimbal and adjust the lock wheel to secure the centre of gravity and you're set. Make sure your Bluetooth is one as the app connects with the Smooth 4 through Bluetooth. 

Use the 1/4"-20 female thread on the handgrip bottom to mount a stabiliser or the included tripod for support.
For mirrorless run-and-gun filmmakers
Having won an iF Design Award in 2019, the Zhiyun Weebill Lab gimbal's reputation for design excellence precedes itself. This professional one-handed stabiliser for mirrorless cameras is easy to manoeuvre ideal for travel vlogging and street photography.
Payload: The Weebill Lab has an impressive payload capacity of up to 3 kg. 

Mirrorless cameras only weigh about 1 kg, and with a quality lens, your camera setup shouldn't be more than 2 kg.

Control: 

The Weebill Lab's versatile two-way handling design lets you completely control your angle of shooting and makes fast transitioning easy: Hold the gimbal upright or enter the handy underslung position by mounting the tripod as a hand grip. 

Use the tactile handwheel to pull in focus or adjust zoom with the TransMount Servo/Zoom focus controller on the handgrip. When travelling, lock all motors to secure the Weebill Lab. This also comes in handy for saving certain setups for instant shooting.

Features: 

In addition to Wireless Image Transmission supports real-time monitoring, framing and parameter control over your camera straight from your phone. Combined with the ViaTouch Control System, you can make various gimbal movements and camera setting while framing shots simultaneously all via the same screen. 

The phone GoMode scene transition empowers the gimbal to its maximum follow speed and helps to capture the object wanted precisely. 

Download the ZY Play app to benefit from advanced controls like panoramas and time-lapse.

Battery runtime: 

The Weebill Lab has a battery life runtime of 10 hours on a single charge of its two 18650 batteries. It can simultaneously charge the camera installed on it. The intuitive OLED display helps you to easily identify the connections status, battery level and control mode for full control over every detail.

Mounting options: 

Attach your mirrorless camera setup to either of the double QR plates (Manfrotto/Arca Swiss) and slide onto the gimbal and you're ready to shoot. 

Each axis features a latch which makes it easy to balance by snapping it in place. You can even lock certain axes while balancing the other and save your current for future use. The included tripod feet are rubber coated to secure a firm grip. With three external screw ports, it fits a wider range of accessories in the Zhiyun ecosystem, allowing more flexibility and creativity.
For pro mirrorless / DSLR videographers
Elevate your production value with the Crane 2 or the new flagship gimbal, the Crane 3 that features a faster response speed, stronger motors, and 50% in noise reduction.
These 3-axis gimbals offer high-precision control and are lightweight and easy to use, ideal for capturing silky smooth footage on a pro shoot and getting close to the ground for low-angle shots. The gimbal's rear arm is offset so you can see the back of the screen.
Payload: The Crane 3 weighs more than the Crane 2 – 1.9 kg vs 1.25 kg – yet its sturdier frame offers an impressive payload of up to 4.5 kg, perfect for heavier setups. The Crane 2's payload is 3.2 kg. Each also features a slow-fall system that ensures your camera doesn't suddenly drop when powering off the stabiliser.
Control: The quick control 4-way joystick dial is like an integrated extension of your camera – you can either press or rotate the dial to make various camera parameter settings such as TV, AV, ISO and EV, giving you seamless camera control independently from any software applications.
Features: Integrated with an unprecedented follow focus wheel on the body, the Cranes allow ±0.02° precision real-time focus control through camera cable connection so that you can always keep your subject in focus while moving, setting free your camera for more dedicated tasks.
Battery runtime: The Crane 3's battery lasts about 7.5 hours, which is enough for shooting the whole day; however, the Crane 2's battery provides extended shooting time to 10-18 hours. The intuitive interface design helps you easily identify the connection status, battery level, control mode and multiple camera params, giving you full control over every detail.
Mounting options: A Crane mounted with the mechanical Servo Follow Focus motor allows real-time focus and adopts fast installation design that allows you to mount in only 60 seconds. The integrated universal mount plate makes it easier to balance your camera, and a 1/4"-20 threaded hole at the bottom of the stabiliser to fasten a tripod. Unlike the Weebill Lab, the Cranes do not have built-in stands, but each does include an attachable tripod stand.