Mirrorless cameras are big on quality, small in size and silent in the field. Canon Ambassador Brent Stirton summed it up nicely "EOS R makes it easier for me to focus on being creative" and that's what every creative person wants to achieve.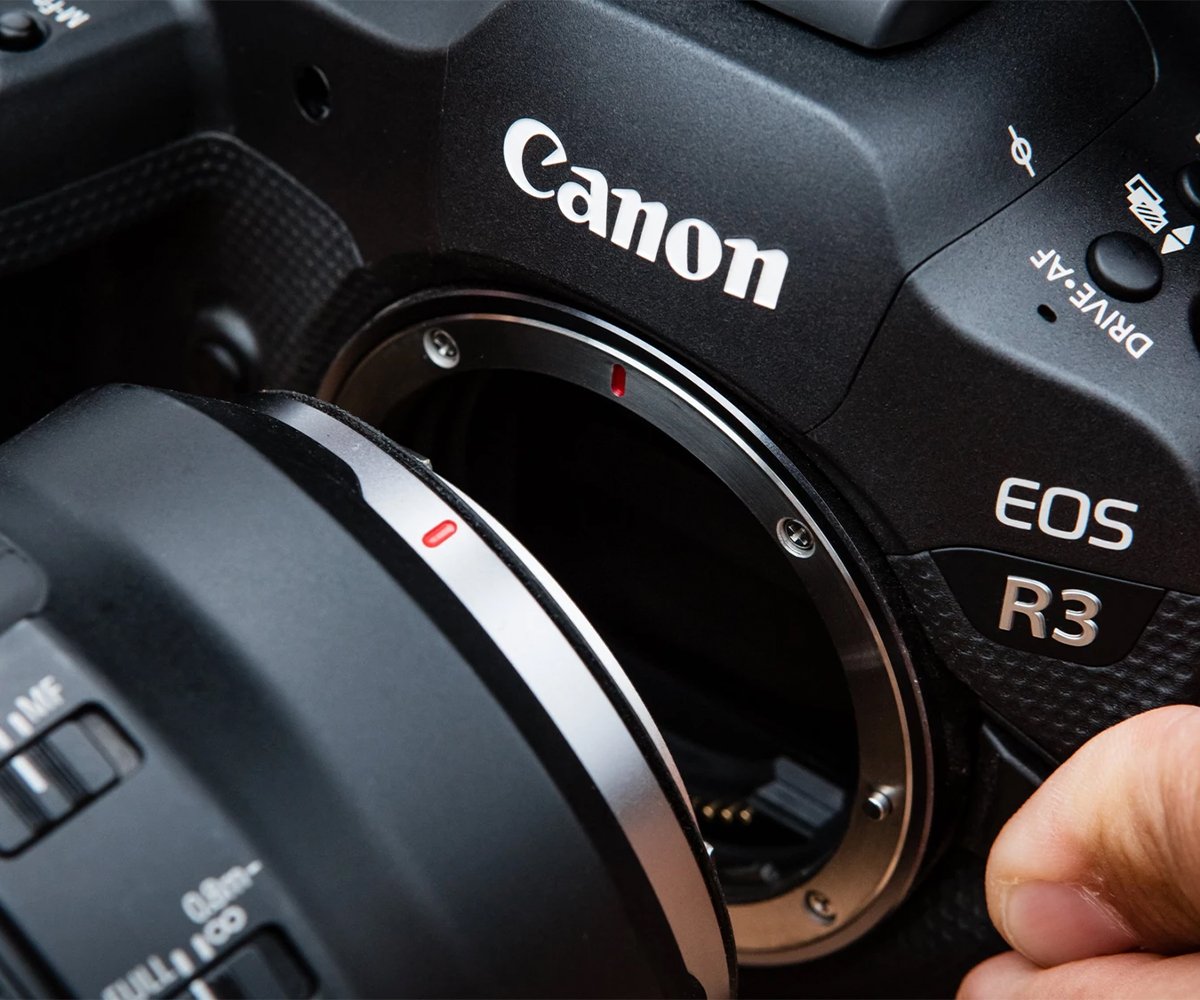 Over the last 30 years, Canon evolved the EOS system by establishing ground-breaking technologies to help photographers and videographers achieve their creative vision. Testing and developing an all-new lens mount was fundamental for the success of this new system. To create the RF mount they had to reimagine the EF mount. A predicament they needed to solve with the development of the new lens system was to take full advantage of the mount and still allow existing EF lenses to be used.
1. Eye AF in tracking mode for sharp eyes
Face detection and tracking are used and loved by many. Canon filled the gap with eye-tracking, which helps your camera identify and lock focus on the subject's eyes. Easy switching between Eye AF and face tracking by pressing a button, the camera reverts to face detection if the eyes aren't visible for a short period and reverts to Eye AF when eyes are picked up. Accuracy is key when moments need to be captured swiftly. This tracking system is flexible too, you can tell the camera whether it needs to track people or animals. A basic example would be if you're photographing a person with an animal, you need the focus to stay on the person so you select People and the camera keeps the focus on the person.
2. HDR Movie shooting with highlight protection
Two of the entry-level Canon mirrorless cameras can shoot movies in HDR, which extends the contrast range between the brightest highlights and the darkest shadows. HDR Movie shooting works to bring out the best in two different exposures, so while shooting it captures two videos at 30fps with two different exposures – one underexposed and the other normally exposed. The camera will then combine these two videos and keep your highlights protected while delivering a Full HD 30p video.
3. Time-lapse shooting in 4K UHD or Full HD
Videography allows much room for creativity and time-lapse shooting is a favourite amongst creatives, especially nature and street photographers. This technique works where the frame rates are slowed down. For example, instead of 24 frames a second, you may use 24 frames a minute. This means the action of the shot progresses much faster than in reality, in the past, after taking your images you'd have to use the correct editing software to stitch individual images together. 
The Canon EOS R3, EOS R5, EOS R6, EOS R and EOS RP make it possible to create time-lapse videos in-camera in 4K UHD or Full HD. The Canon EOS R5 can also produce 8K time-lapse movies thanks to its high-resolution sensor. A built-in interval timer allows you to set up, shoot and stitch them all in camera producing a movie in the end. You don't need accessories, just a constant power supply or a battery, depending on how long you'll want to shoot.
1. What is a mirrorless camera, and what advantages does it offer?
"When we talk about mirrorless in this context, we mean an interchangeable lens camera which doesn't use a single-lens reflex mechanism (mirror), but instead an electronic viewfinder (EVF). The biggest advantages come from the fact that eliminating the mirror removes certain restrictions in lens design." Originally the catalyst behind the new EOS R system was to design and produce an incredible lens system portraying the words 'reimagining optical excellence'. This led to the internal codename Project R, and that's how it comes to be named EOS R.
2. Improved EF lens performance using Canon EF-RF Mount adaptors
Bring all your favourite lenses with you when switching from a DSLR setup to a mirrorless camera setup. With the RF mount adaptors available you will be able to put your EF lens onto your new RF mount camera without compromising your content.
3. Silent shooting
Getting rid of the mechanical mirror means the EOS R System is capable of completely silent shooting. You can shoot more discreetly in all settings, from weddings to wildlife photography.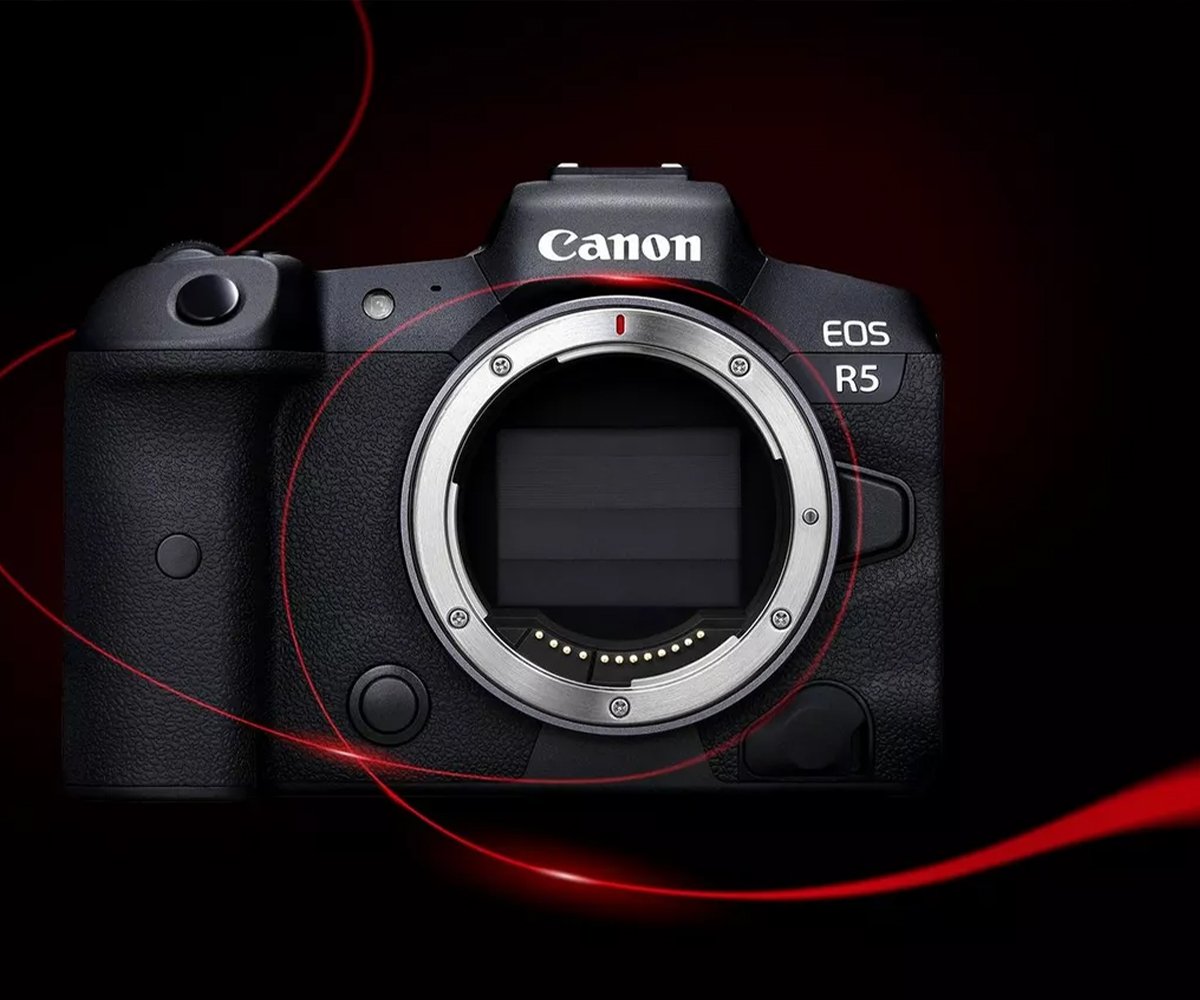 The flagship Canon EOS R5 has a 45MP CMOS sensor, up to 20fps silent shooting with the electronic shutter and 8K RAW video recording.
It all comes together with lightweight, silent shooting mirrorless machines with incredible tracking systems, allowing you to capture crisp images of your selected subject. Ground-breaking technology pushes boundaries, optical excellence, fast focusing, powerful optical, and in-body Image Stabilisers all in an ergonomically designed body. 
If you're still not convinced, come rent a mirrorless camera at Outdoorphoto Rentals and see for yourself what the fuss is all about.