Travel smarter with Pelican Air travel cases. Designed to meet airlines' strict carry-on luggage size limits, the 1535 Pelican Air is the perfect wheeled carry-on to protect your valuables. Simply pull out the retractable extension handle and fly through check-in with quiet rolling stainless-steel bearing wheels.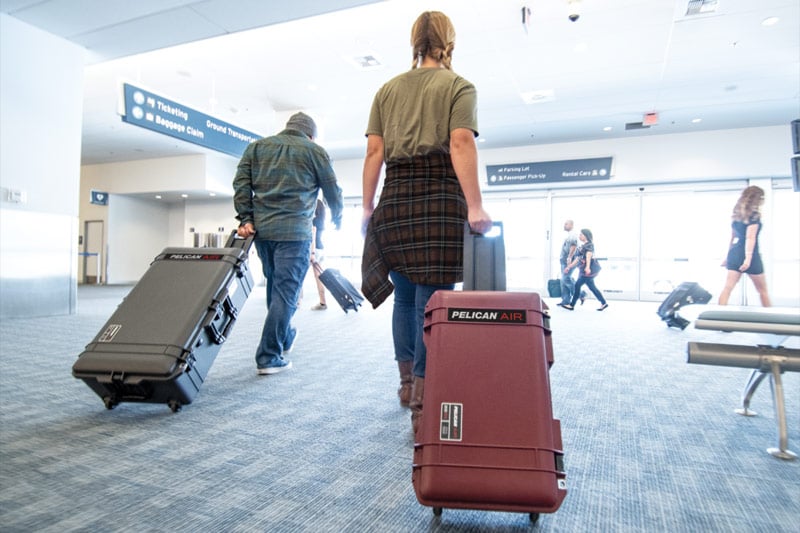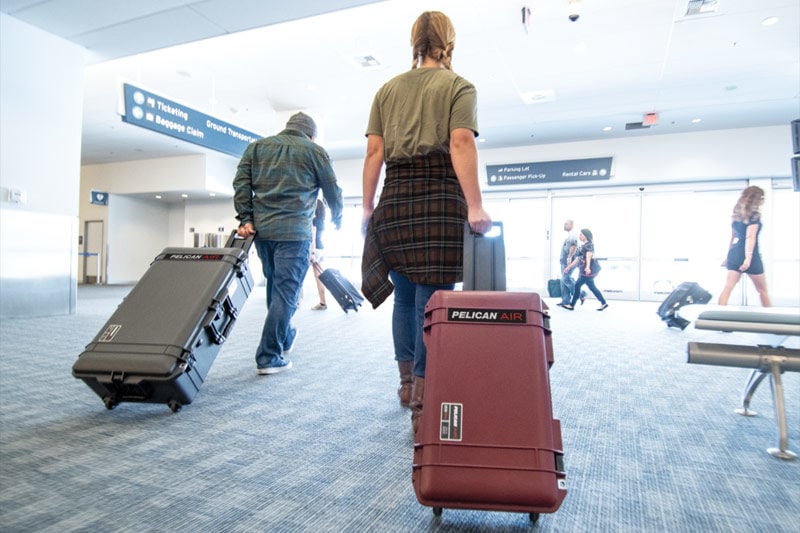 The Pelican Air's hard shell is made from lightweight HPX™ resin, a proprietary formula that rebounds without breaking, protecting your gear from accidental bumps, drops and scratches, while remaining 40% lighter than other polymer cases for easy handling. An Automatic Purge Valve keeps water and dust out while balancing air pressure, and the case can withstand minimum temperatures of -51° C and maximum of 71 ° C.
Press and Pull latches with built-in TSA-approved key locks have been tested for extreme pressure and impact situations. They keep the lid shut through rough handling and are easy to open and unlock on arrival. Better yet, now TSA screeners can open your Pelican Air case without damaging latches or locks.
1535 Pelican Air with TrekPak Dividers
The 1535 Pelican Air with TrekPak Dividers weighs 4.7 kg and uses pre-installed wall sections, divider panels, locking pins and tabs, and an easy-to-use cutting tool: Simply lay your gear in the case, measure and cut the divider sections, and lock them in place with the steel U-pins. The 7/16″ thick divider sections are made of waterproof, closed-cell foam laminated to a rigid, corrugated plastic panel that resists tearing and shredding. The TrekPak is combined with ±2 cm bottom foam and lid foam to give your gear 360° protection.
1535 Pelican Air with Foam
The 1535 Pelican Air with Foam weighs only 4.5 kg, ideal for keeping to carry-on weight restrictions. It features a honeycomb foam lid with Pick N Pluck foam bottom to custom design your case to meet your specific needs.
Regardless of their interior material, 1535 Pelican cases have exact dimensions:
Interior (L×W×D): 52 x 28.5 x 18 cm
Exterior (L×W×D): 56 x 35.5 x 23 cm
*Check with your airline for exact measurement requirements.