Bathurst, Eastern Cape
Studying the lives and habits of long dead heroes and villains at school never captivated me as it did so many others, but if my history teacher had had a TARDIS (Dr Who's time machine), it would have been an entirely different story. Life through a looking-glass can never compare to the life in its tangible present, and the idea of exploring the past for real is a lot more appealing than doing so in the pages of a book (at least, a book that isn't fiction). The good news is that there are a lot of pockets of history left in the world where the past is still present in a very real sense, where anyone with even the slightest imagination can feel the years between then and now slip away and find themselves standing in another time altogether.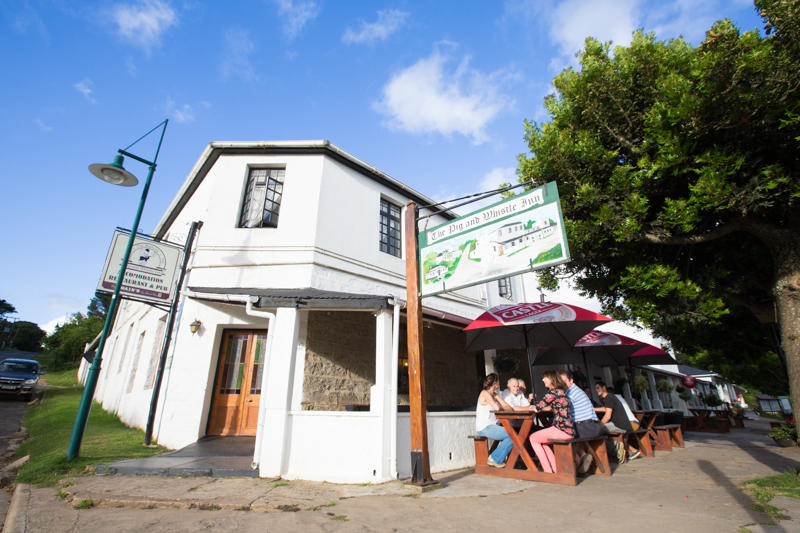 The Pig and Whistle pub has been serving drinks for over 180 years!
The UK has a reputation for preserving the past, so it shouldn't be surprising that some of our oldest standing relics stem back to the British settlers that first landed on our shores nearly two hundred years ago. Our most recent encounter with our colonial past was a tiny town in the Eastern Cape, just inland from Port Alfred; the sort of place you'd pass through with barely a glance if you didn't know its significance.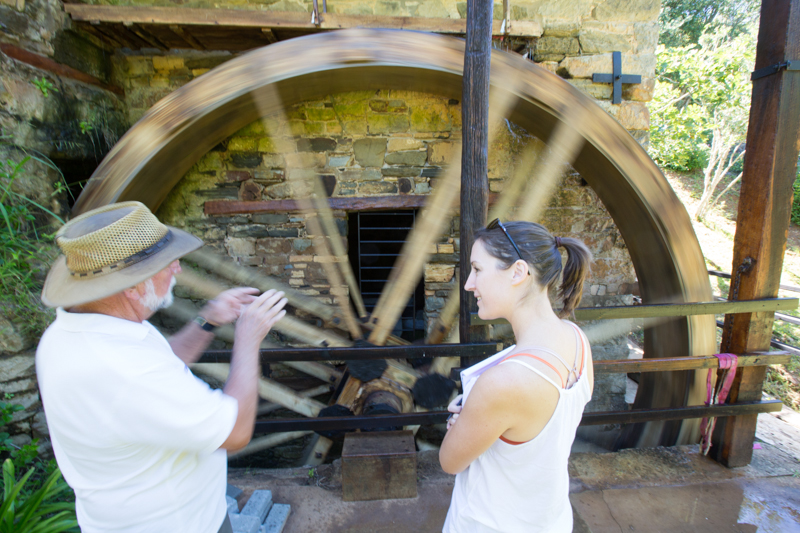 Seeing Bradshaw's Mill in action is an unforgettable experience.
Named for Lord Henry Bathurst, the secretary of State for the colonies, Bathurst town was originally intended to be the administrative hub of imperial power in South Africa, and though things didn't really go according to plan (Grahamstown ended up with that honour) Bathurst still boasts whole chunks of those beginnings that are as tangible as you or me. (And the world's largest artificial pineapple, but I won't go into that)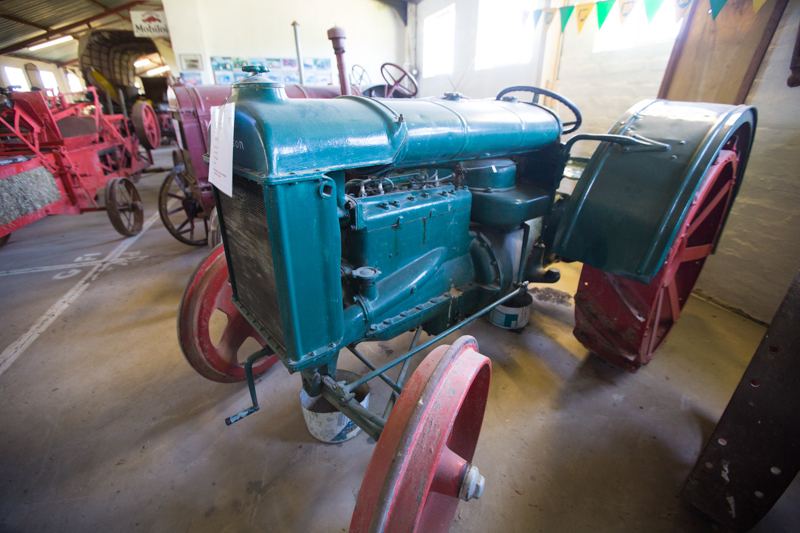 The Bathurst Agricultural Museum has over 4000 catalogued items.
The most well-known of the lot is perhaps the Pig and Whistle pub, famous for being the oldest continuously-licensed pub in the country. It speaks volumes about the quality of the buildings back then that even with the inevitable changes over time, the original building is not only still standing, but still in use.
And it's not the only one.

The world's largest artificial pineapple (at 16.7m!) stands on the edge of town.
There's also Bradshaw's primary school, the oldest in the country, and the Church of Saint John the Evangelist, the oldest unaltered Anglican church, right next door. Around the corner is the old rectory, restored and now a private home, the Wesleyan chapel, which still has regular Sunday services, and Bleak House, which is now a bakery and coffee shop. All these centuries-old buildings might have ended up as museums or been torn down to make way for more streamlined, modern living. Instead, they're all being used, even if not for their original purposes. It's a much more gratifying way to showcase the past than to let it die or sit and gather dust.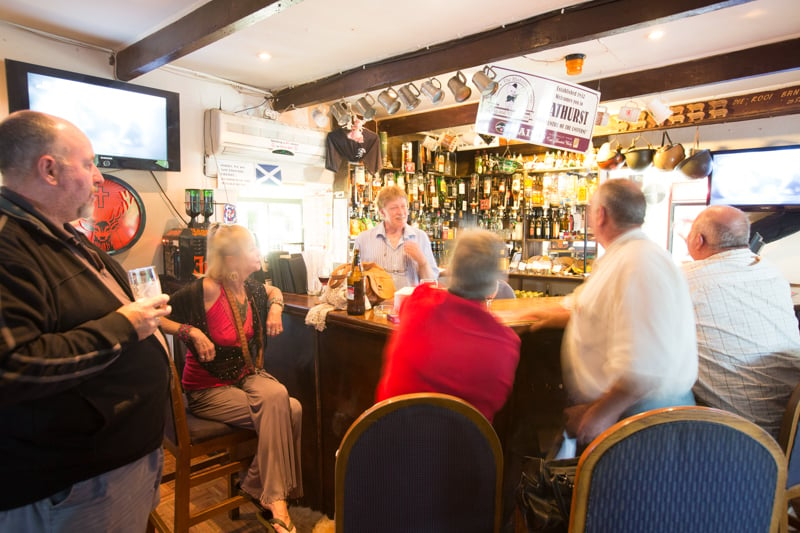 If you enjoy a good story, you'll enjoy Bathurst's locals!
There are some relics and ruins there that haven't been so fortunate. Bathurst's old powder mill, the Toposcope, and Bradshaw's Mill aren't in the greatest condition, but the 'Friends of Historical Bathurst' are even now working at setting this right. Restoration of the mill (originally built in 1821) started a few years back, and visitors can now set up a guided tour to watch the nine-foot water wheel turn, and investigate the inner workings of the mill itself.
There's something magical about beholding the ingenuity of two hundred-year-old craftsmanship, about ordering a beer or singing your Sunday hymns where you could have done the same nearly two centuries ago. It's history at your fingertips – if all of the past could be explored in this way, TARDIS or no, I'd never have flunked a history test.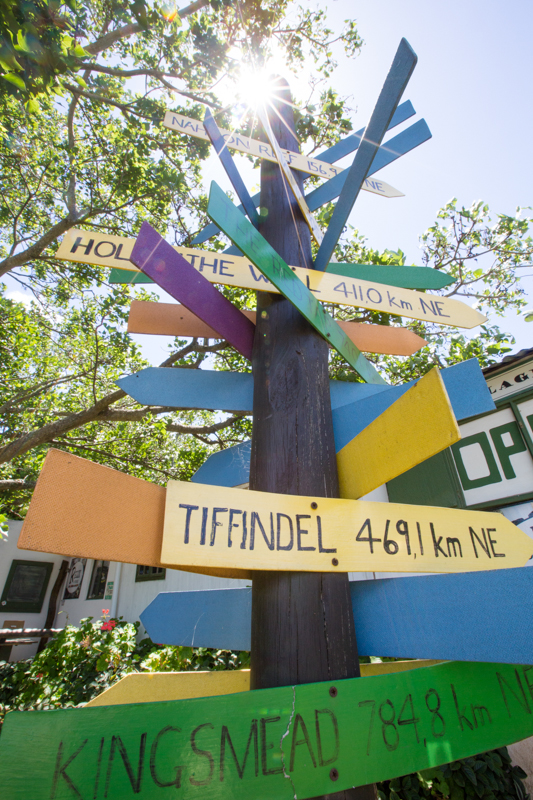 Bathurst is small, colourful and full of character.
Photography:
By far the most useful lens in Bathurst is a wide-angle one. I used my 16-35 mm lens for the majority of town photos – capturing interesting historic buildings (inside and outside), gigantic yellow fruits or impressive landscapes. A tripod also proved invaluable when taking photos inside churches and pubs, and for capturing movement of Bradsaw's Mill.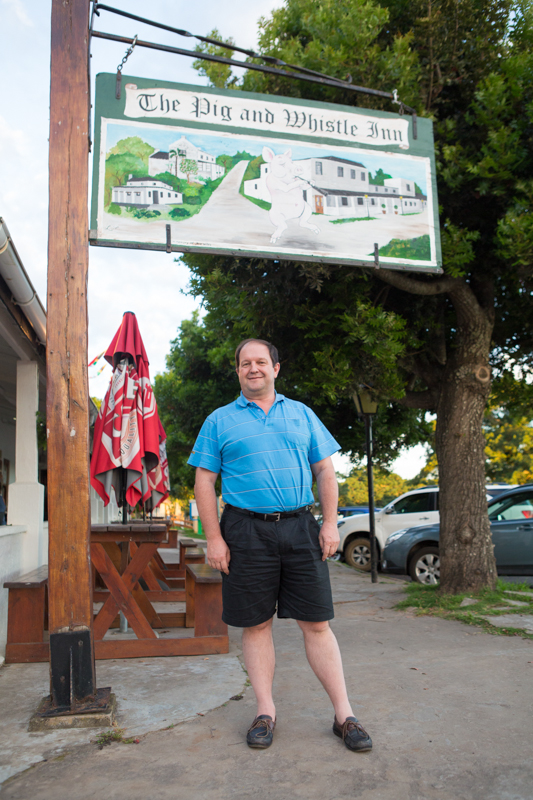 Gavin Came, proud owner of the Historic Pig and Whistle Inn.
If I want to go:
Where?  Bathurst is about 12 kilometres inland from Port Alfred, on the R67, in the Eastern Cape.
When?  Bathurst is beautiful and bursting with history at any time of year.
Why we like it:  Everything is within walking distance of the Pig and Whistle, which is a great place to stay. Within minutes of sitting down at a pub or restaurant a local or two will have joined you – the town's people are very social.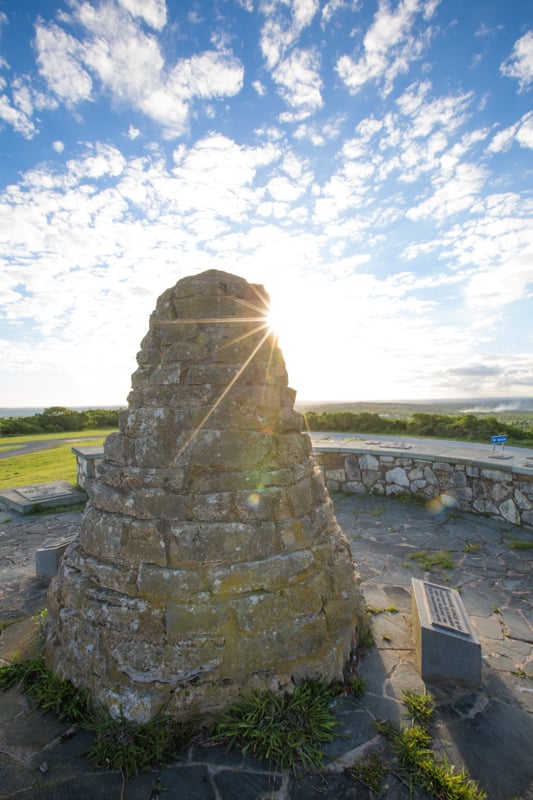 Drive up to the Toposcope for the best view of the surroundings.
Accommodation:
There's aren't a huge amount of options, but we have two favourites:
The Historic Pig and Whistle Inn:  Spend the night in the original rooms from 1836 if you're prepared to share a loo, or opt for an en suite room in the 'new' wing – it's only 90 years old.
Where?  268 Kowie Road
Rate:
Original room R430/room/night
En suite room R590/room/night
Contact:  046 625 0673 / www.pigandwhistle.co.za
If you prefer a bit quieter option outside town:
Langholm Farm:  A cosy and comfortable two-bedroom self-catering/B&B cottage on a working cattle and pineapple farm just outside Bathurst.
Where:  12 km north of Bathurst on the R67
Rate:  R500/night for the cottage
Contact:  Kathy on 046 622 8338 or 083 325 483
---