Choosing the right camera bag is about more than just buying a carrying solution— it's about picking the right companion for your photographic adventures. Whether it's going down town to capture the busy street life or taking a well-deserved trip to the Kruger National Park, every camera bag must tick these four important boxes to select the bag for your gear: comfort, accessibility, protection and storage.
These are the main aspects to consider when shopping for a camera bag. It's not just about having a bag that fits your gear, but also about having a bag that suits your lifestyle.
A camera bag should sit snug against your body but never be too tight, so pick a bag with strong adjustable straps. Padded straps are a bonus, as they offer extra comfort when carrying heavy gear on your back.
The GoPro Seeker Sportpack is a perfect example of having a bag that provides the ultimate in comfort. Why invest in a GoPro without adding this bag to your shopping cart? The GoPro Seeker Sportpack is built to accommodate and protect your GoPro. The bag has several mounts for your gear and the specially designed over-the-shoulder system lets you use an extended 3-way mount for those over-the-shoulder shots. The Seeker Sportpack is also lightweight, adding minimal weight to your journey.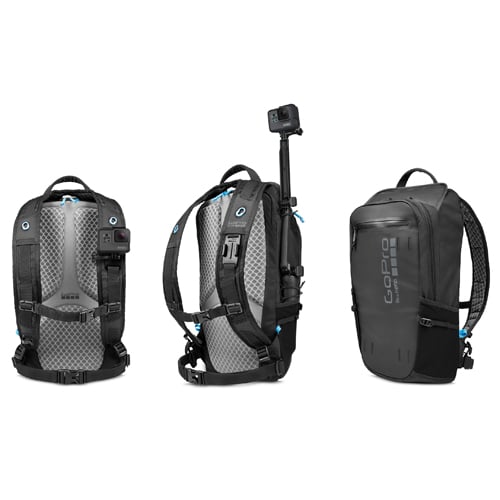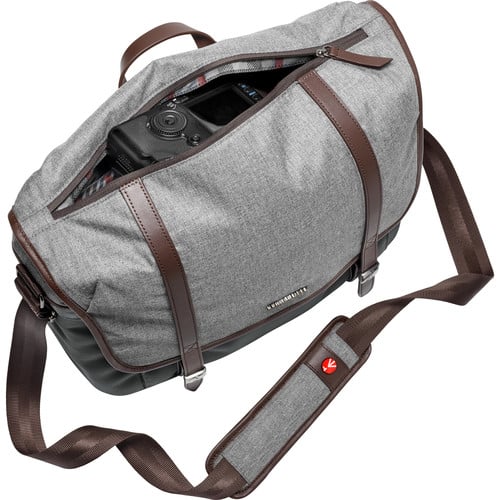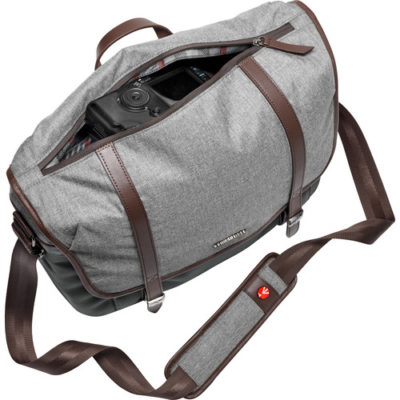 Quick access to your gear is of the utmost importance when going on a photography trip. Why? Imagine finally spotting that beautiful male fish eagle, but struggling to open your bag to capture it in flight — any birding photographer's worst nightmare. That is why you need a bag like the Manfrotto Messenger Bag, which is designed to store and protect your gear while travelling.
The bag has a top zippered opening providing access to equipment without having to open the front flap. The front flap closes with magnetic buckles. These buckles easily come undone with the right pull, but won't open of its own accord. The touch-fastening dividers on the inside keep your gear in place, so you know that when you reach to grab your 50mm lens you won't pull out a flash instead.
Protecting your expensive gear is top priority whenever you travel. Your camera bag should look good, fit great around your shoulders, give you easy access to your gear and should, above all, protect your equipment.
The Lowepro Flipside range is excellent at protecting what's inside it. Having a high-capacity storage system with ample space for bigger gear, the signature Flipside design also features body-side points of entry so that you have full access to your gear without having to put it down. An all-weather cover provides premium protection from the elements, a cradlefit pocket protects your laptop/tablet, and the interior padded dividers will protect against bumps and scratches. The Flipside design provides increased security, keeping your gear safe and easy to reach.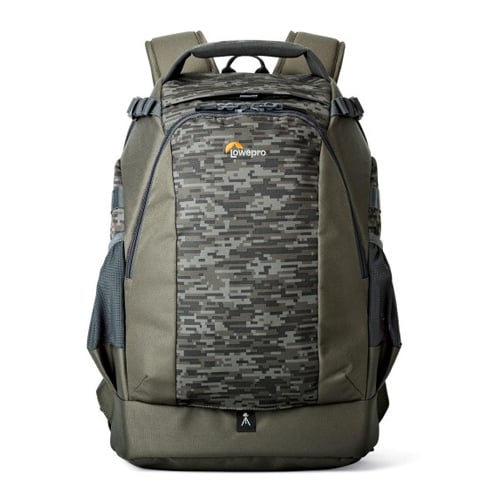 If you're looking to travel light, fitting all your gear into one bag is a must.
Evoc's sporty 26L camera pack allows 60% for camera storage and 40% for supporting equipment which means that you can carry all your gear in one bag, including a laptop. The pack also has a side compartment with a 2L hydration system and an attachment system for several accessories. The main compartment features a wide opening and can be accessed quickly and easily from both the front side and rear.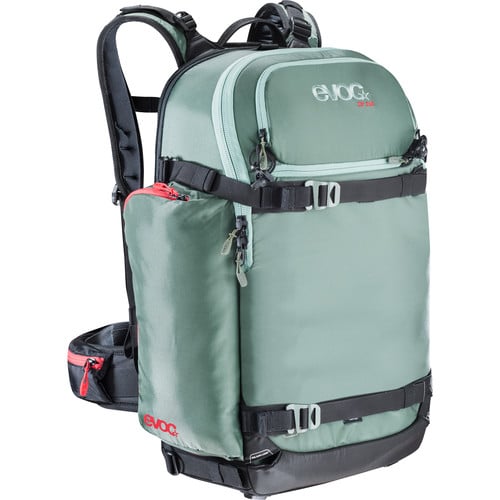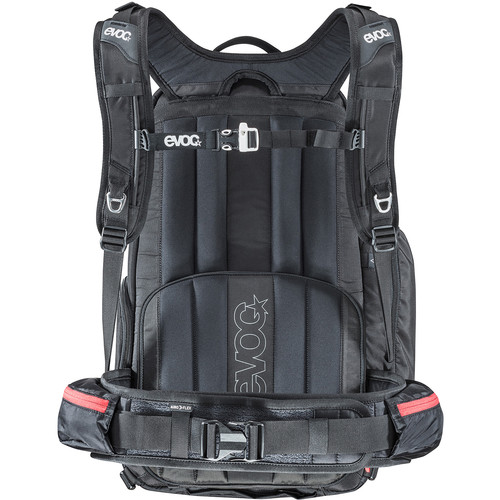 Next time you're in the market for buying a new camera bag, avoid disappointment by ticking all the right boxes in terms of comfort, access, storage and protection. Happy year equals happy life.