1. How did you get into photography?
I was interested at a young age, my  late father was in the SA Police, Detective/Crime scene investigator, and did his own crime scene photos, some of which we would let us see as little kids back home, accident damage, doors broken open etc.  Also being a hobbyist photographer I would see all his nice cameras and lenses, including a bellows macro lens which he used for some really good close-ups of spiders etc but was never allowed to even touch it.  Got myself a small Kodak Instamatic after finishing regular schooling, still used the 110 film cartridge, and just naturally progressed from there, my quest in getting better photos and being hampered by the equipment led me to a succession of camera and lens upgrades, until my current saturation point.
2. What is your Profession (Speciality)?
Sports photography, mostly Motor sports (national track racing, national rallies and off-roads, some regional events time permitting, and all international events hosted in South Africa, such as A1 GP, World Superbikes, Moto GP until 2004 and F1 back in the mid 90's, etc.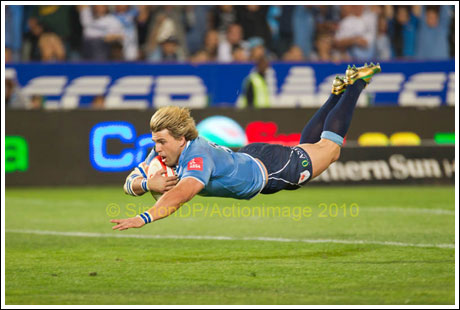 Rugby: All Bulls/Blue Bulls games played locally, and all Springbok games played locally.
Cricket:  All Titans and Proteas games played locally.
Sometimes other sporting disciplines will be covered, such as gymnastics, athletics, and surfing when at the coast.
Not much time left for other sporting disciplines.
Also do Birding, creating my own database, and supplying photo's on demand to magazines, field guides, websites etc.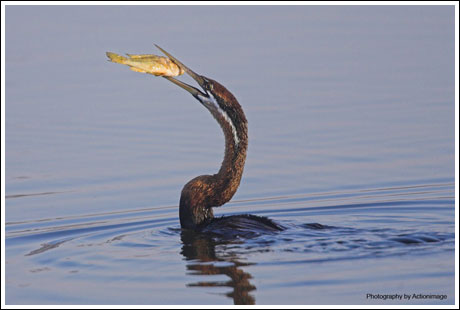 3. Please describe your Photographic field:
Sports photography is a "hard work" environment, fast paced, placing a quite heavy burden on the shoulders of the photographer.  To be successful one has to know the specific type of discipline quite well,  ie the rules, players, teams, gossip, tendencies, expectations, media hype to be able to produce photo's of those participants or teams currently in the news, or who will be the new hot story in the very near future.  Timescales can be short, sometimes as short as 1 hr to Editor / News desk after the event, forcing the photographer to select and upload via FTP during half time breaks, and again after full time.  During  the Johannesburg International Motorshow we worked on 15 minutes after official launch of new car models.
4. When you started out, what was the biggest "eye opener"? What were your expectations? What didn't you expect?
The difficulty in getting assistance from other established photographers working in the field.  At a guess I would say that less than 5% would help the newbie in training, many would just about ignore you if you're not an established photographer in good standing.  I have to admit that those who did assist me when I was just starting out, using middle of the range equipment, really helped me to get  to my current level of experience and plan  my upgrades of my equipment better.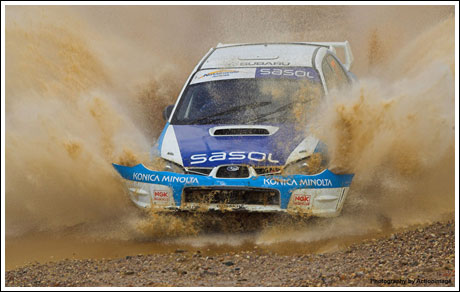 5. Tell us about your typical workday or workweek
Seeing that most sporting events happen over weekends, with the odd exception every now and then, a typical workday will begin the evening before the actual event – that is when I prepare everything that needs to be taken along and pack it together so nothing gets left behind.  I use a simple checklist for this.  Batteries are checked and charges, lenses cleaned, memory cards formatted etc.  Media accreditation cards are included in this preparation, not good in leaving them behind.  Should an alarm clock be required this will be set as well.  Leaving early enough for an event to include delays in travelling and still arrive early enough with time to spare, check in at the media centre for the latest gossip and updates, then off to my pre-planned shooting positions for those shots I really want.  After the shoot, either upload those photo's on short time-scale urgency, or head back home to complete the downloads, editing, conversions and back-ups.  This will end with sending out the rest of the press releases to my contacts (readily available in a database) and doing uploads to my website.  Slower weekdays are used for serious sorting and archiving, website maintenance etc.
6. What equipment do you shoot with?
Cameras:  Canon EOS 1D MkIV, 1D MkII, ancient EOS D30 (to show it can still be used effectively, but the photographer needs to work harder)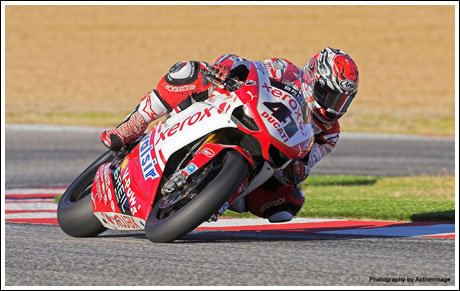 Lenses:  Canon 24-105 f4 L IS USM, Canon 500 f4 L IS USM, Sigma EX 120-300 f2.8 HSM IF, Sigma EX 1.4x TC
Much prefer the versatility of zoom lenses in the short to mid-range focal lengths over primes; distance to subject in sports photography can change rapidly, such as racing cars coming into and around a bend, or rugby players running towards the photographer.  Prime lenses can be just too limiting in compositional capabilities at these moments, either too loose or too tight, with a small distance scale where it works out perfectly.  For Birding – the longer the better (usually, some notable exceptions) allows the photographer to keep his distance and still get tightly framed photos when required.
Accessories: Lowepro Phototrekker backpack type camera bag, which is big enough to hold all my equipment, although it does become quite heavy.  PD70x as portable storage with a 40GB HDD installed.  Serves as on location back-up of cards.
Flash: Canon 430 EX – not used that much in sports, and sometimes not allowed.  Does see a lot of use as a fill flash in birding.
Support:  Monopod exclusively – Slick Propod 600 with Manfrotto 234 head and Wimberley adaptor plate.  Fast paced sports such as motorsport and rugby the monopod will be used from a belt pouch, cricket used with tip on the ground. Birding also sees my ODP panning plate and bean bag in use.
7. What Computer hardware do you see as "must have" and required?
Anything with a fast processing power and lots of Ram to make multi tasking easier, speed up Raw conversions, and a decent screen which can be calibrated.  Much prefer a laptop over desktop PC; can be used on location and keeps everything required close at hand.
8. What Software is needed to function in this field successfully?
A good and very capable raw convertor with a very user friendly interface.  The more functionality it offers will imply less time spent editing in other software packages such as Photoshop.  Until recently I used Raw Shooter Premium as a raw convertor with my 1D MkII and D30.  With the coming of the MkIV I've switched to Lightroom 3 as my convertor, as RSP doesn't support the files from the new body.  An effective means of archiving files and easy retrieving of information can be a bonus.
9. In this line of photography, do you need extra tuition, further studies or an internship?
Studies can be handy but not essential.  Extra tuition is however highly recommended, workshops specialising in Sports Photography can go a long way in preparing the would-be sports photographer.  An internship is also highly recommended, after the workshop, for the practical application of the theory and the typical 'learning the ropes' experience, being introduced to possible clients/fellow sports photographers, picking up on the 'political stories' in the sport, etc.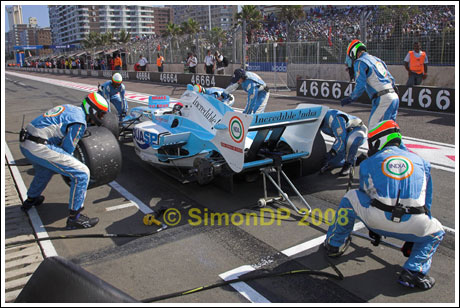 10. Can I make a decent living with this specialist field, or do I need to market my services more generally?
Working as an independent media agency (note: not freelance photographer as this will not allow one easy accreditation with the governing bodies) it is difficult to make a comfortable living doing only sports photography; our market in South Africa is just too small for that. Yes, one can make a living but don't expect to drive the latest luxury car or live in the uptown part of the city.  Some staff photographers from the larger news agencies can however live a comfortable lifestyle, working for someone else on a fixed salary.
11. How do you get work? Do you have an agent? Do you do your own marketing and advertising?
I do all my own marketing and advertising, and rely on word-of-mouth introductions through my current client base and media contracts with other agencies.  My website serves as an additional point of entry for potential clients.
12. How much time do you spend actually shooting in any given week?
This can vary widely, from 0 hours per weekend to 8 hours per day for three consecutive days.  This is very much dependant on the sporting activity, a game of rugby lasts 90 minutes, add on time before and after the match so it can easily mean 3 hours on location.  Some motor sport event will have practise sessions on the Friday and Saturday, qualifying included, and the main races on the Sunday in separate heats.  This can have you on location for 9-11 hours per day.
13. How much time do you spend editing or do you have a dedicated editor to do the work?
I do all my own editing, and this can take anything from two hours to two days to complete, depending on the amount of files to process.  Preference is given to those shots which I deem will be required by the news editors, these are usually the two hour editing time photos, the rest for library and website uploading are done after the quick release files are done.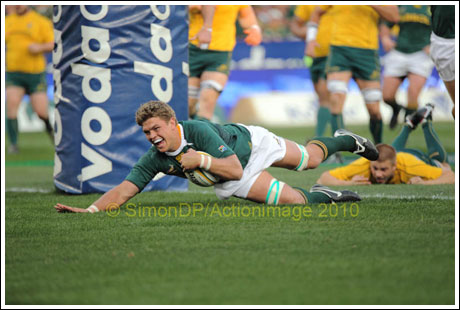 14. Can you do this on your own, or do you need other specialists (like creative directors or food stylists, etc) to make the images happen?
Anyone with working knowledge of raw conversion software and basic editing skills in software applications such as Photoshop can do his own editing.  No specialist required.  Sometimes a graphic designer can be required for promotional posters from photographs, should one be required to deliver a final product.  Mostly the contracting agency will however require prepared high res files and do  their own in-house designs.
15. Can you effectively shoot other styles if need be, or is your field very specialized?
Sport photography on its own is very specialised, but there is an interface with portraiture should such photo's of drivers, players etc be required.  Any good sports photographer worth his salt will have those photos readily available in his portfolio/library.  I used to do the wedding crowd, and modelling portfolios and will still help out when a really good friend or family members begs me, and landscaping every now and then when out doing birding and a scene with potential is presented.
16. What threatens your profession?
Low quality output from 'work for free' hobbyists with little or no basic photographic experience.  I also sometimes work for free for a specific client, but then the spin-off's from that contract is calculated to make it worthwhile getting into the event on behalf of the client, and generate revenue marketing the results to other clients.  This is an understanding with the specific client who has a low input expectation which is easily satisfied, but allows me full media accreditation from the governing body which would otherwise have been impossible to obtain, as they only deal with the official, larger national and international media agencies.  The economic downturn has definitely had an impact, some major sponsors withdrew or cut their involvement quite substantially.

17. What future developments do you see in your line of work?
Obviously cameras with sensors which can handle high ISO 3200+ with virtually no noise in real life low light scenarios.  Better and faster auto focus tracking systems is one aspect which is also seeing continuous development.  There could be time where traditional still photography could make way for single frame extraction from HD movie captures, when technology becomes cheap enough to employ this on a large scale.
18. Who was the photographer(s) that inspired you most and why?
John Sutton (UK based) for his clinical approach to sports photography. The late Colin Watling for his absolute artistic approach to journalistic style motor sport photography – the man had the ability to generate a piece of art from a typical editorial content photo opportunity.
19. Would you do this (What you are doing today) again if you just started out today? Is it worth it?
Yes I would, even though I know that I'll never become rich from it, or even make enough working for myself to support a family in comfort, but we'll get by well enough.  The satisfaction of capturing the right moment in time, telling the story of the event, and then seeing that photo in printed media accompanied by an editorial article describing what you had so accurately captured, is absolutely exhilarating.
20. Any suggestions or "Pearls of Wisdom" for a Student wanting to get into this field?
Get to know the game or sporting disciplines you wish to cover.  Get the right equipment, unfortunately this genre relies quite heavily on the professional models in camera and lenses, etc for best results under difficult conditions, but you can get by with the middle range equipment, just work harder at your photography, live with the limitations of your equipment and operate inside those boundaries.  Do a specialist workshop, then get a good mentor and work with him as much as possible.  Do not sell photos to clients unless they are perfect, this will ensure you keep those clients in a very competitive business environment.  A client lost to an inferior quality deliverable, is a client lost forever.
---
by Simon du Plessis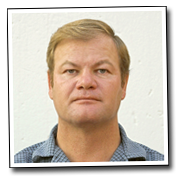 All images copyright Action Image Photography
The post 20 Questions to Pros: Simon du Plessis – Sports Photographer appeared first on ODP Magazine.