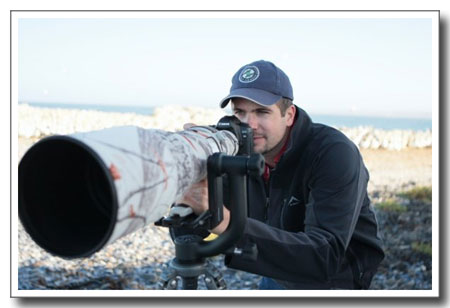 1. How did you get into photography?
I bought my first camera with my first paycheck back in 2001 and immediately fell in love with photography. I found it such a great way to express one's creativity, and a medium that provides you with objective and structure when spending time in the bush.
2. What is your Profession (Speciality)?
I have studied industrial engineering and after a few years of working in that field I'm fortunate to now follow my passion as a wildlife photographic guide while still working part-time as an engineering consultant.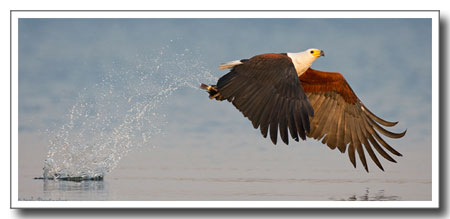 3. Please describe your Photographic field:
I specialize in bird, wildlife and landscape photography.
4. When you started out, what was the biggest "eye opener"? What were your expectations? What didn't you expect?
I was amazed to see how quickly wildlife photography had become so popular. This is of course great for our industry and conservation. I remember when I went to Kruger, a few years ago, how few long lenses I used to see. These days you have to fight for a seat in some of the popular hides, to sit amongst a long lineup of photographers all with long lenses.
5. Tell us about your typical workday or workweek
When we are on safari we get up very early in the morning. Coffee first, and then a 3 hour game drive. Breakfast. Tuition on photography in general, camera settings, flash work and processing software. Then it's lunch, a quick nap, and the 3 hour afternoon drive. When we get back it's time for dinner and we round off the day with a drink in the bar.
6. What equipment do you shoot with?
My Nikon D3s and 200-400 lens is a real workhorse on the photo safari's. I still love my Canon 1D Mark IV and 600mm lens for birds, and my 5D Mark II and 16-35mm lens for landscapes.
7. What Computer hardware do you see as "must have" and required?
A fast computer with a big calibrated screen is required for any wildlife photographer. I find my Macbook Pro 15″ very handy since I use it as my primary computer that also travels with me on my photo trips. At home I hook it up to a 24″ Apple Cinema display when I do my editing and thus I enjoy the best of both worlds.
8. What Software is needed to function in this field successfully?
Any photo management and processing software is essential since wildlife photographers tend to shoot a lot of photos in a session. Software like Lightroom or Apple's Aperture works great, and Photoshop is great for people who like to tweak their photos even more.
9. In this line of photography, do you need extra tuition, further studies or an internship?
Yes, wildlife and nature photography involves more than just the basics of photography. An understanding of nature and animal behavior is essential to be successful.
10. Can I make a decent living with this specialist field, or do I need to market my services more generally?
Someone once asked how you can be a wildlife photographer and retire with one million dollars. The answer is, start with TWO! It's tough and we need all the help we can get!
11. How do you get work? Do you have an agent? Do you do your own marketing and advertising?
I don't have an agent. It's a small industry and I'm fortunate to have so many friends in it.
12. How much time do you spend actually shooting in any given week?
When I'm on safari I probably spend anything from 4 to 8 hours shooting every day.
13. How much time do you spend editing or do you have a dedicated editor to do the work?
I do my own editing but spend way too little time doing it. As most wildlife photographers I love spending time in the field photographing rather than sitting in front of a computer to process images.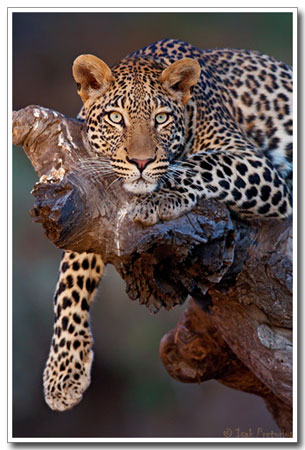 14. Can you do this on your own, or do you need other specialists (like creative directors or food stylists, etc) to make the images happen?
We rely on mother nature to make the images happen! That's what I like about wildlife photography – it's unpredictable!
15. Can you effectively shoot other styles if need be, or is your field very specialized?
Wildlife and nature photography is quite different from the other genres of photography. I choose not to venture into those fields, but it would be fun to see if I could pull it off.
16. What threatens your profession?
Wildlife and wilderness areas are disappearing at an alarming rate. This is predominantly caused by the population explosion on our continent.
17. What future developments do you see in your line of work?
It's always a challenge to keep evolving our photo safaris, helping our clients to take better photos and to take them to new and interesting destinations.
18. Who was the photographer(s) that inspired you most and why?
I followed the work and principles of Arthur Morris religiously when I first got into bird photography. But, the ODP community is not short of talent and I find inspiring photo posts on the forums every day.
19. Would you do this (What you are doing today) again if you just started out today? Is it worth it?
For sure, I can't think of anything else I'd rather do!
20. Any suggestions or "Pearls of Wisdom" for a Student wanting to get into this field?
Pick a few good photographers and follow their work to try and master the technical skills of photography. Then, create your own style and have fun doing it!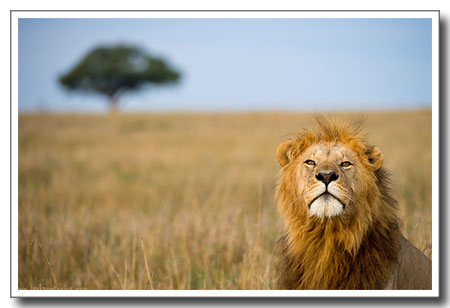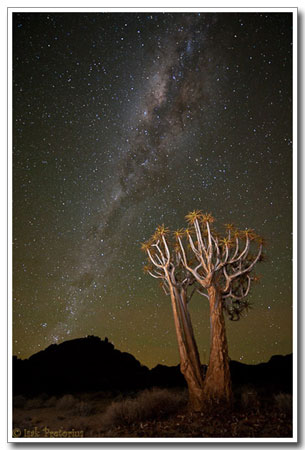 ---
by Isak  Pretorius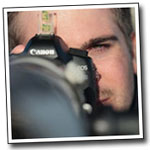 All images copyright Isak Pretorius
The post 20 Questions to Pros: Isak Pretorius – Wildlife Photographer appeared first on ODP Magazine.