B&W Case Type 6000 with Padded Dividers (Yellow)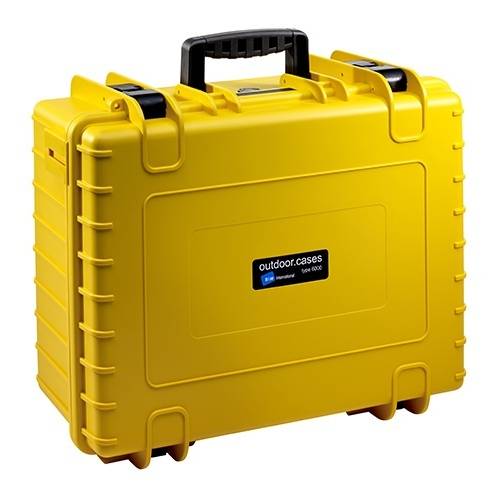 The type 6000 case from B&W International is stackable, watertight, dust-proof, airtight, shock resistant, virtually indestructible, chemical resistant and corrosion proof. This case is made of Ultra High-Impact Polypropylene Plastic designed for temperatures ranging from - 40°C to 80°C and is fitted with padded dividers for easy internal configuration. It is equipped with holes for padlocks and has an air pressure compensation valve for equalising pressure after travelling.
Reconfigurable padded dividers provide flexible storage
Automatic air pressure compensation valve
Waterproof to 1m for 30 minutes and fully dustproof (IP67 certified)
Rubberised handle
Two eyelets for padlocks (Ø 0.3 inch)
Whether you're shooting snapshots, targets, or the rapids, the Type 6000 case will keep your equipment safe and dry from the elements.
SKU HCBW6000RPDY
R
5,695.00
FREE Standard shipping
Faster options available