B&W Case Type 60 with Foam Insert (Orange)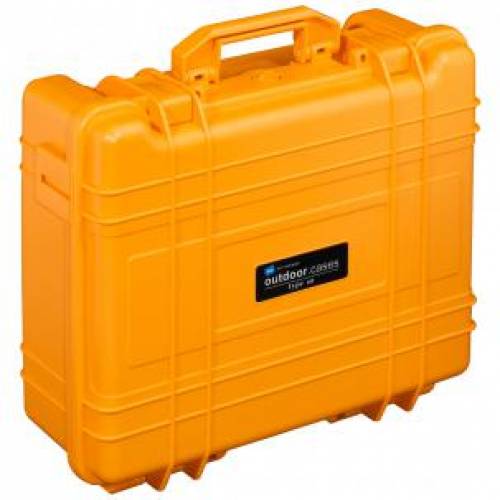 B&W outdoor hard cases are easily stackable, watertight, dustproof, airtight, shock resistant, chemical resistant and corrosion-proof.
Whether you're shooting snapshots, targets, or the rapids, the B&W Type 60 hard case will keep your equipment safe and dry from the elements.
Empty weight = 5kg
Comes with pre-cut foam inserts in the lid & main compartment

Stackable Strong, Dustproof, Waterproof (IP67 Certified)
Case shell made of polypropylene (PP)
Air Pressure Compensation Valve
Two Eyelets for Packlocks (Ø 0.3 inch)
Rubberised Handle
Internal Dimensions: 47.5 (L) x 35.5 (W) x 18.0 (H) cm
External Dimensions: 51.1 (L) x 43.0 (W) x 20.0 (H) cm
Certified with the STANAG 4280, DEF STAN 81-41 and ATA 300 standards
This protective hard case keeps your cameras, lenses, optics and delicate instruments safe and dry in all weather conditions.