Pelican 1510 Carry on Desert Tan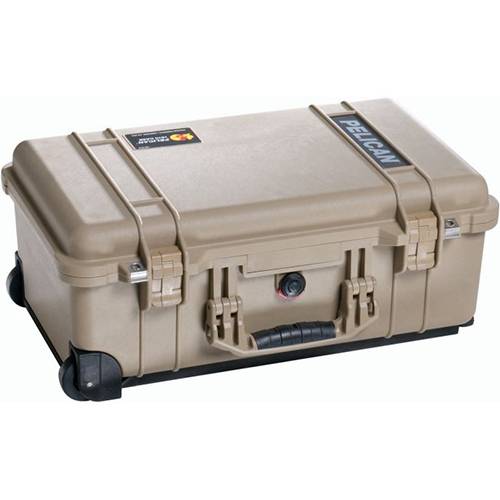 The Pelican 1510 Carry On Case is an unbreakable, watertight, airtight, dust-proof, chemical resistant and corrosion proof hard case used to carry any kind of equipment that needs to be protected from the elements. It is made of Ultra High Impact structural copolymer that makes it extremely strong and durable. It has a 6.4mm neoprene o-ring, and includes an automatic purge valve for quick equalisation after changes in atmospheric pressure.
FAA maximum carry on size

Retractable extension handle

Strong polyurethane wheels with stainless steel bearings

O-ring seal

Automatic Pressure

Equalisation

Valve

Stainless steel hardware and padlock protectors

Watertight, crushproof, and dust proof
The Desert Tan Pelican 1510 Carry On Case is perfect for keeping your items safe on your travels.
SKU PC/1510-190
R
7,660.00
FREE Standard shipping
Faster options available